Explore SCSI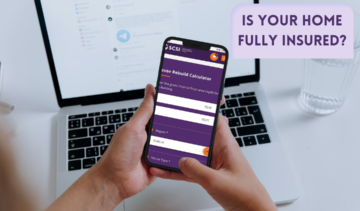 Use our house rebuild calculator to make sure your home is accurately insured.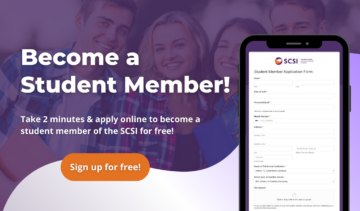 Are you a student on an SCSI accredited course, sign up to become a student member of the SCSI for free.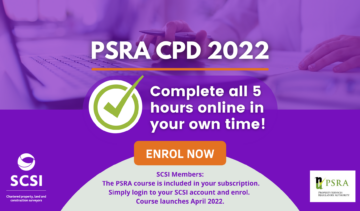 PSRA licence holders! Complete your 5 CPD hours online at your own convenience or attend a live zoom event.
SCSI Insights
Browse a selection of the latest publications from SCSI library relating to the Construction,
Land or Property sectors.
Who Are Our Members
Becoming a member of the Society of Chartered Surveyors Ireland means you have achieved the regulated high professional standard and are competent in all areas of your work in the property, land and construction industry. You are gaining a valuable professional qualification in addition to your academic qualification and an elite professional standing within the industry.
BECOME A MEMBER
Latest News & Media Coverage
Stay up to date with the latest news and media coverage of the SCSI. View All
Upcoming Events
October 2022
Join us for the SCSI's first Sustainability Week Series from the 3rd to the 7th of October. It is a well-known fact that the consumption of energy has been rapidly increasing due to the impact of industrialisation and urbanisation. This has led to unprecedented demand for energy in the last few decades resulting in a […]
Available For
Members
Non Members
October 2022
Join us in the SCSI's first Sustainability Week Series from the 3rd to the 7th of October. One of the most significant concerns facing global financial markets is the need for investments that address sustainability, resilience, and environmental, social, and governance (ESG) considerations. In real estate, these criteria have an impact on investment strategies because […]
Available For
Members
Non Members
October 2022
Join us for the SCSI's first Sustainability Week Series from the 3rd to the 7th of October. The vast energy-saving potential in the buildings as well as the potential for sustainability of buildings should be fully utilized. Surveying professionals are critical in this regard given their key role in retrofitting buildings. Krystyna Rawicz who will […]
Available For
Members
Non Members
See All