Selecting an Agent
Selecting an Agent
Selecting the right agent
[vc_row][vc_column][vc_column_text]Make sure your agent has a licence
So you are thinking of buying or selling your home. First thing to know is that all agents involved in selling or acquiring property, must be licensed by the Property Services Regulatory Authority. Of these licensed agents, many of whom are chartered and therefore are members of the Society of Chartered Surveyors Ireland.
Advantages of selecting a chartered agent
It's important that you select the right agent to buy or sell your home so that you receive the best advice. Seek references from recent clients to satisfy yourself that they have the competence to do the job and that they are an effective communicator.
Here are some of the advantages of using an SCSI regulated agent:
chartered agents are assessed for competence to ensure clients receive the best advice
they act in your interest
they are tightly regulated and have to follow strict rules of conduct
SCSI members have a specific set of rules and best practice guidance, such as the Real Estate Agency Practice Manual which is designed to help ensure SCSI estate agents provide an exceptional service
SCSI members have to update their skills and knowledge throughout their careers, so you can rely on their expertise
[/vc_column_text][/vc_column][/vc_row][vc_row][vc_column][vc_separator][/vc_column][/vc_row][vc_row][vc_column][vc_column_text]
Final selection – DOs and DONTs
Once you've got a shortlist from the above, it is a good idea to choose a local SCSI estate agent with experience of selling homes like yours.
DO get the shortlisted agent(s) to do an appraisal.
DON'T select the agent solely if their appraisal is the highest – this might not be the most realistic. The appraisal provided by the agent must be accompanied by a 'Statement of Advised Market Value' form as specified by the Property Service Regulatory Authority.
DO check the Residential Property Price Register to compare the agent's appraisal with the sale prices achieved for similar property types in your area.
DON'T forget to ask exactly what you are paying for – how the agent will advertise your property, and where. You may be able to negotiate fees, although most agents charge a standard fee based on a percentage of the selling price. A well-marketed property and a properly managed sales process will cost you less than you'll save with a lower fee by times.
DO ask the agent for their terms and conditions as additional charges may vary.
DON'T be informal with arrangements. Sign your 'Letter of Engagement' form and agree a maximum selling time. If you're happy with the service, you can always extend it – and if you're not, you can change agents when the time's up.
DO choose an agent you like and trust – selling a house can be a long process, so it's important you get on.[/vc_column_text][/vc_column][/vc_row][vc_row][vc_column][vc_empty_space][/vc_column][/vc_row]
Helpful Guides
[vc_row][vc_column width="1/2"][vc_column_text]Properties and homes are some of the most significant financial investments we make. Make sure you trust your investment to the property experts.
Find out top tips for selecting an agent or read more about the role of residential surveyors in:
Guide to the Residential Agency Surveyor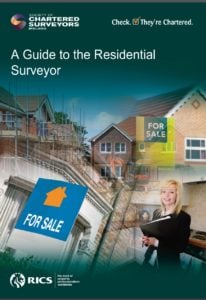 [/vc_column_text][/vc_column][vc_column width="1/2"][vc_column_text]If you have decided to put your property on the market, remember that it can take anytime from four weeks to several months to sell, particularly if a chain is involved. The SCSI's latest data found the full sale and conveyancing process (legal side) took an average of 5.5 months in 2018 and 2019.
This time-frame is also very dependent on the prevailing conditions in the property market and an SCSI estate agent can give you real-time advice in relation to this.
If you'd like to speed up the process, we recommend you follow our guide:
A Pre-Sale Checklist for Residential Property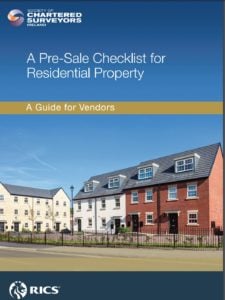 [/vc_column_text][/vc_column][/vc_row]
Find a chartered residential agent in your area
[vc_row][vc_column][vc_column_text]
Trust a chartered residential agent with your property needs to ensure you have stress-free experiences and make the best investments.
[/vc_column_text][vc_btn title="Find an expert" color="warning" link="url:http%3A%2F%2Fscsi.ie%2Fmy-account%2Fmy-public-detailsfind-an-expert%2F|title:My%20Public%20Details%20(Find%20An%20Expert)||"][/vc_column][/vc_row]
Frequently Asked Questions