Members are at the heart of everything we do in the SCSI. We recognise that the strength of the Society lies in harnessing the expertise of our broad membership base working across the property, land and construction sector, while also supporting members individually within their professional groups.
In devising this Strategic Plan, we have sought to continue to deliver on both of these fronts, enhancing current services while also innovating to increase the value and relevance of membership. As part of the planning process, we have updated our vision, mission and values to recognise the evolution of the organisation in recent years and to better align them to the aspirations we have for the continued development of the SCSI.
Our Vision & Mission are supported by 4 key strategic pillars:
Representing
Supporting
Connecting
Influencing
The SCSI's new vision and mission reflect its ambition for the future:
Vision
A dynamic, innovative and visible organisation to promote members' professional expertise, harnessing members' collective knowledge to lead the development of a sustainable property, land and construction sector
Mission
To connect, support and represent our members, as leading experts working across property, land and construction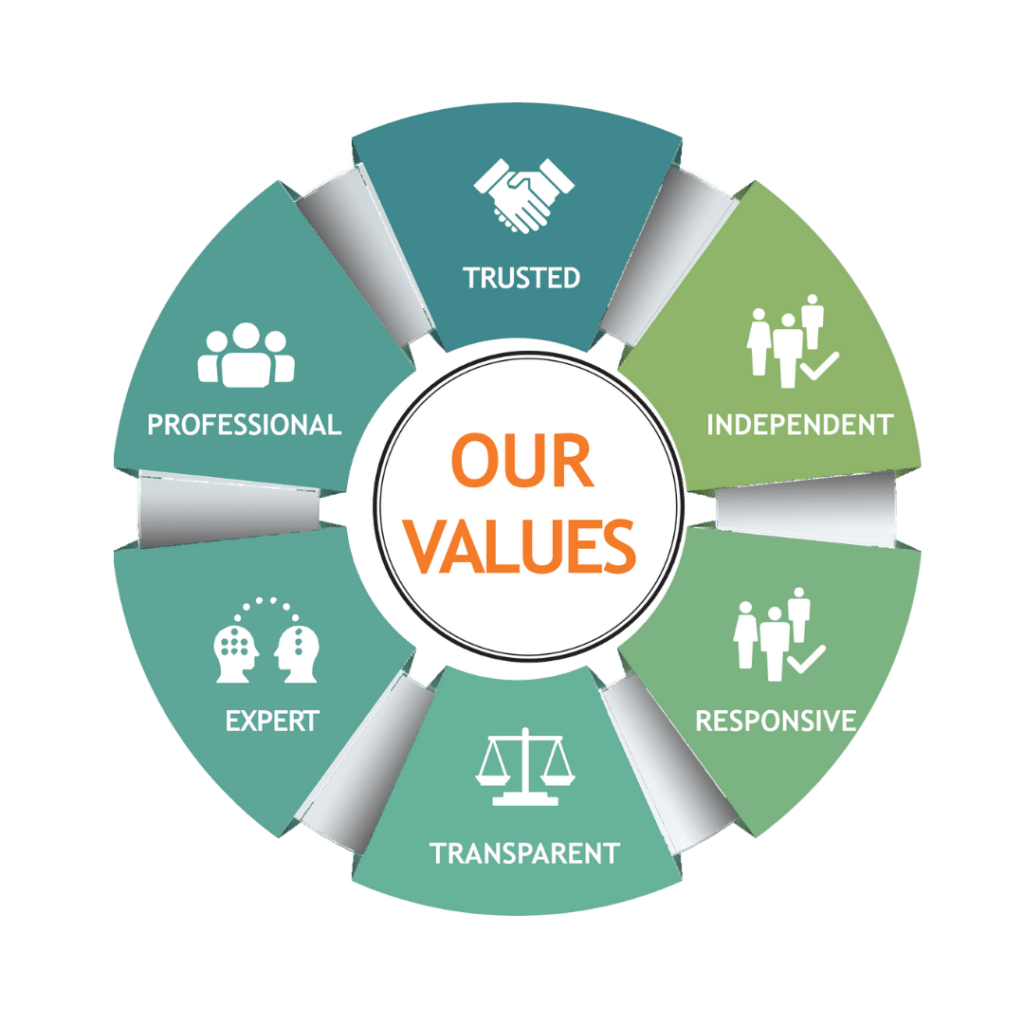 The Society of Chartered Surveyors Ireland (SCSI) is the independent professional body for Chartered Surveyors working and practising in Ireland. It works in partnership with the Royal Institution of Chartered Surveyors (RICS), the pre-eminent chartered professional body for the property, land and construction sectors around the world.
The SCSI and RICS act in the public interest: setting and maintaining the highest standards of competence and integrity among the profession; and, providing impartial, authoritative advice on key issues for business, society and governments. Over the years, the SCSI has built up a strong reputation and is well regarded as a trusted expert across the property, land and construction sectors.
The Strategic Plan has been mapped across four Key Strategic Pillars to underpin our vision and overall strategic direction over the next three years:
Advocating for members and promoting their expertise and contribution to the built environment:
Publication of independent, evidence-based reports and submissions
Consistent and relatable messaging in media and public affairs activity, positioning the SCSI as the authoritative voice for property, land and construction
More impactful marketing and communication of the value of membership to clients
Developing a thought leadership role in the profession and public interest
Supporting members to consistently maintain the highest professional standards:
Provision of best practice, relevant

and accessible training and CPD
Harness the technical and

professional guidance opportunities to deliver market-leading innovation
Access to a range of preferential

member services in support of practice
Delivery of regulatory assurance

audit services
Creating valuable connections and networks for members across the profession:
Dedicated programme of peer-to- peer

networking and mentoring
Maximising regional connectivity,

including through online fora and influential localised alliances
Improved, tailored member

communications with regular feedback mechanism
Segmented member engagement

initiatives for each Professional Group and career stage, and a focused customer management system (CRM) approach to activity
Harnessing collective knowledge of members to influence the development of a sustainable property, land and construction sector:
Regular engagement with key

stakeholders with a focus on

anticipating and future proofing

activities
Developing strategic alliances with

relevant industry bodies to enhance our profile and create new

connections for members
Expansion of equality, diversity and

inclusion (EDI) and corporate social responsibility (CSR) initiatives
Future proofing the profession

through strong linkages and engagement with students and academic institutions
Read our 2022-2023 Annual Report to find out more about the SCSI's progress in the first year of our Strategic Plan.