Explore SCSI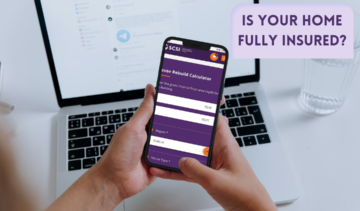 Use our house rebuild calculator to make sure your home is accurately insured.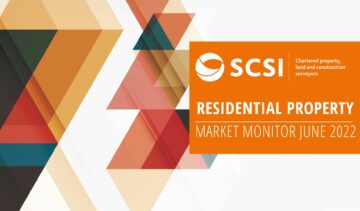 Access the latest property predictions from agents all across Ireland in the SCSI's latest residential propert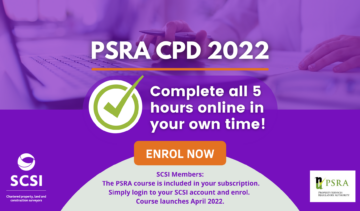 PSRA licence holders! Complete your 5 CPD hours online at your own convenience or attend a live zoom event.
SCSI Insights
Browse a selection of the latest publications from SCSI library relating to the Construction,
Land or Property sectors.
Who Are Our Members
Becoming a member of the Society of Chartered Surveyors Ireland means you have achieved the regulated high professional standard and are competent in all areas of your work in the property, land and construction industry. You are gaining a valuable professional qualification in addition to your academic qualification and an elite professional standing within the industry.
BECOME A MEMBER
Latest News & Media Coverage
Stay up to date with the latest news and media coverage of the SCSI. View All
Upcoming Events
August 2022
We are delighted to announce that the 2022 SCSI Irish Times Tennis Tournament is taking place on Wednesday 24th August in Elm Park Golf and Sports Club, games start from 3pm. So dust off your rackets and start your team practice for this exciting social event. All matches are doubles and all teams must consist […]
September 2022
Join us on Thursday 1st September from 9.00am – 2.00pm to complete your 5 PSRA CPD hours in a half day. CPD Topics: Anti-Money Laundering (1 hour CPD) The Property Services (Regulation) Act, 2011 (1 hour CPD) GDPR (1 hour CPD) Unconscious Bias (1 hour CPD) Health & Safety (1 hour  CPD) Please note you must […]
September 2022
[vc_row][vc_column][vc_column_text]As part of our Autumn 2022 APC training calendar, SCSI is providing APC Final Assessment New Assessor Training on Tuesday, 6th September 2022. We are pleased to announce that Jon Lever, FRICS of DeLever Ltd. will deliver this online training workshop for SCSI Chartered members with 3 years post-charter professional experience, who are seeking to […]
See All